November 20, 2023
From the CHRR Director's Desk Issue #19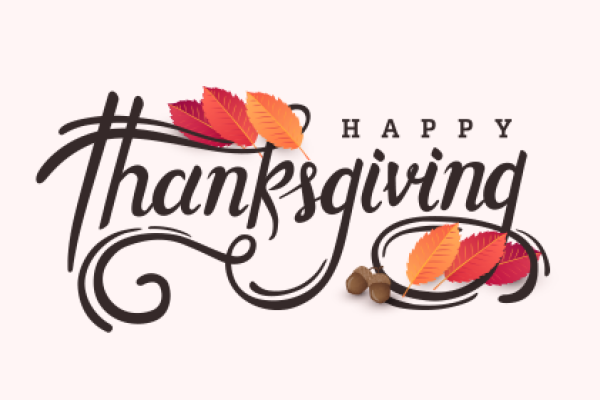 By Stephen M. Gavazzi, Ph.D.
The Latest News, Views, and Announcements
What's New at CHRR
We have several new survey projects that the Special Projects Team will be working to get into the field in the next several months. The largest of these initiatives is part of the SOAR (State of Ohio Action for Resiliency) Network. In addition to the creation of research studies that CHRR personnel are co-leading with scientists from Ohio State and other Ohio universities, the SOAR Network also aims to establish best practices and provide funding to implement better mental health and addiction prevention, treatment, and recovery strategies.
We also are pleased to be providing research assistance to Ohio State professors Baldwin Way (Psychology) and Chris Browning (Sociology) as they get ready for the next phase of their NIH-funded "Ohio Study." Also known as the Adolescent Health and Development in Context study, this research includes data-gathering methods on the real-time locations and activities of adolescents (ages 12-16). The first wave of the Ohio Study occurred in 2014, the second wave in 2016, and the third wave began at the end of 2018. Fielding for this newest phase of the study is expected to begin in early 2024.
Finally, CHRR personnel are involved in planning efforts related to two research projects being led by colleagues in the Ohio Colleges of Medicine Government Resource Center (GRC). Housed at The Ohio State University, GRC is a public university-based center for applied health policy research and technical assistance. There are two projects that soon will be underway as part of the CHRR-GRC partnership. Both studies – one focused on better understanding service disparities and the other involving the evaluation of a home visitation program – will be launched early in 2024.

CHRR's Leadership Team
CHRR Leadership Team members helped to co-host our first-ever Virtual Town Hall on Wednesday, November 15th from 1-2pm. I am pleased to report that we had over 90% of all CHRR employees in attendance for this event! We had two main goals to cover in this meeting:
to generate feedback about the mission, vision, and values and behaviors statements that the Leadership Team drafted (discussed in previous newsletters: Issue #16 and Issue #17); and
to open a conversation about ways to strengthen the sense of community experienced within the CHRR Team.
The general process we followed included the introduction of a topic, a breakout into smaller groups, and then a report out from each of the groups when the entire group was reassembled.
The feedback about the mission, vision and values statements was very positive overall. Regarding the mission statement, comments included the need for a stronger focus on our security capabilities, more examples of what we mean when we refer to "the range of human experience," and a clarification as to whether we wish to include any international work in our future portfolio. Regarding the vision statement, requests were made to define more fully what "survey excellence" meant, providing specific examples of work we consider innovative, and emphasizing the fact that we do research in addition to helping others conduct their own research studies. Regarding our values-based statement, team members most generally wanted to know if these were aspirational goals more so than statements about our current capabilities. More specifically, there was a request to supply concrete examples regarding how we "push the envelope" technologically, more clearly define how we view diversity writ large, and placing greater emphasis on how we value privacy and security matters.
In turn, the conversation about ways to strengthen the sense of community experienced by CHRR Team Members included a lot of brainstorming about activities that could strengthen the sense of belonging within program teams and across the center. A greater mix of virtual and in-person events was endorsed in service to respecting the work environments (fully remote, hybrid, fully in-person) of all employees as they set out to learn more about each other and the work in which they are involved. Special interest was expressed in finding ways to recreate the small group format used throughout the Virtual Town Hall.
Things You Might Want to Know
Caroline Barto Gives Back During the Data Services Forum
On Saturday November 4th, Ohio State played host to high school students as part of the 6th annual Florence Nightingale Day (FND) celebrating women in Statistics, Biostatistics, and Data Science. Our very own Caroline Barto was one of the professional women who participated in this year's panel. Many thanks to Caroline for serving as a role model for the next generation of women scientists!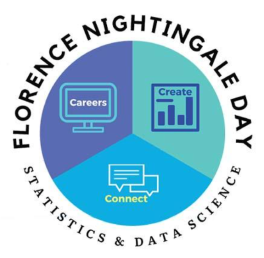 CHRR Celebrates 5th Year of Hope for the Holidays Philanthropic Event
Since 2019, select CHRR Team Members have been participating in the JamesCare for Life Hope for the Holidays philanthropic event. This year's efforts raised $570 in support of families who have a member with cancer, bringing the 5-year total raised to just over $2,000. Many thanks to Laura Rusnak for providing leadership on this effort, with special appreciation expressed to Lori Stevens for collecting and tracking the donations.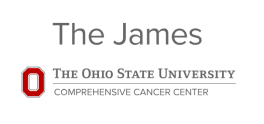 What Are You Thankful For this Year?
A Holiday Reminder to Count Our Blessings
This week marks our celebration of the Thanksgiving holiday. As we take a break from our hectic work schedules to spend time with friends and family, please remember to count all your blessings. Personally, I feel very fortunate to be a part of this amazing center. The work that we do to support and conduct research is world-class, in part because of who we are, and in part because of who we partner with on a regular basis. In this calendar year alone, we have had the privilege of working with such internal and external collaborators as:
Bureau of Labor Statistics and NORC at the University of Chicago.
Mid-Ohio Regional Planning Commission.
Ohio Colleges of Medicine Government Resource Center.
Ohio Department of Developmental Disabilities.
Ohio Department of Education (ODE).
Ohio Department of Higher Education (ODHE).
Ohio Department of Job and Family Services (ODJFS).
Ohio Department of Mental Health and Addiction Services (OMHAS).
Ohio Education Research Center (OERC).
Ohio Housing Finance Agency (OHFA).
Opportunities for Ohioans with Disabilities (OOD).
Ohio for Responsible Gambling partners (the Ohio Casino Control Commission, Ohio Lottery Commission and Ohio State Racing Commission).
Ohio State College of Law and Drug Enforcement and Policy Center.
Ohio State College of Medicine.
Ohio State College of Nursing.
Ohio State Department of Psychiatry.
Ohio State Department of Psychology.
Ohio State Department of Sociology.
Ohio State Office of Corporate Partnerships.
University of Kentucky.
University of Washington.
Even a cursory glance at this list reveals a set of outstanding partnerships at both the state and national levels. Having such high-quality collaborators is something to be thankful for all year long, of course! 

---