August 21, 2023
From the CHRR Director's Desk Issue #16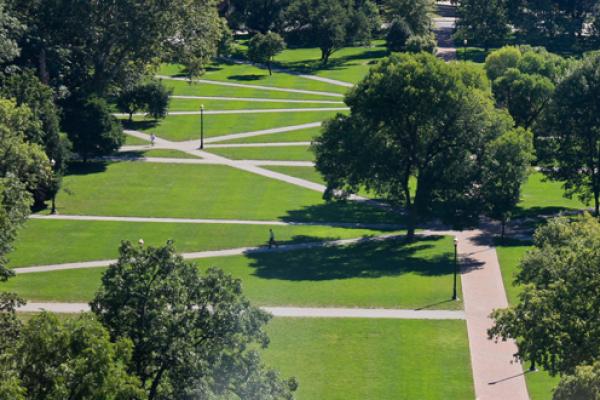 By Stephen M. Gavazzi, Ph.D.
The Latest News, Views, and Announcements
What's New at CHRR
We are pleased to welcome Sungjin Lee, who recently joined the CHRR and the OERC family as a Postdoctoral Researcher. Sungjin completed his Ph.D. degree in Public Policy at the University of Missouri in May of 2023. His primary research interest is in policy analysis and evaluation for a better policy-making process, especially in criminal justice, welfare programs, and workforce development. Before joining his Ph.D. program, he worked as a government official in South Korea for four years. Sungjin notes that working for the CHRR is a wonderful opportunity since he is excited to join interdisciplinary datasets and projects in the center.
Additionally, CHRR is pleased to be a research partner on a new study entitled "Law Enforcement Officers and Traumatic Brain Injuries" which launched this past month. A grant from the U.S. Department of Defense Congressionally Directed Medical Research Programs (CDMRP), Traumatic Brain Injury and Psychological Health Research Program (TBIPHRP) was awarded to Jaclyn Caccese and James Onate in Ohio State's School of Health and Rehabilitation Sciences (College of Medicine). The purpose of this study is to determine the prevalence of TBIs and psychological health conditions in law enforcement officers and to quantify and determine the effects of blunt head impacts and low-level blast exposure in law enforcement officers. CHRR will provide assistance to the research team by overseeing the deployment of a cross-sectional statewide survey of law enforcement officers.
"In collaboration with CHRR and the Special Projects Team, we will delve into a crucial and often overlooked issue – TBIs and psychological health conditions in law enforcement officers," notes Dr. Caccese, the Principal Investigator of the research team. "Serving and protecting our communities comes at a cost, with officers facing potential risks to their long-term health due to the nature of their profession. We'll determine the prevalence of TBIs and psychological health conditions, as well as begin to understand the unique challenges faced by law enforcement agencies in addressing these concerns. Through a comprehensive, cross-sectional statewide survey informed by some pilot work being undertaken this fall, we aim to raise awareness about the importance of early detection, proper management, and preventive measures of TBIs and psychological health conditions."
CHRR's Leadership Team
As mentioned in previous communications, the Strategic Doing/Strategic Planning Team's work to date has generated sustained interest in clarifying the values that guide and direct the work taken on by CHRR, which in turn has served as an entry point for discussions about mission and vision statements. To advance this work, the CHRR Leadership Team decided to use the mission, vision, and values information from our university as a starting point. To provide an example of how we can adapt what Ohio State has already done in this realm, let's look at the university's overall vision statement:
"The Ohio State University is the model 21st-century public, land grant, research, urban, community-engaged institution."
Although we are far from a final decision, the CHRR version of a vision statement might look something like this:
"CHRR at The Ohio State University strives to be an innovative research center for data services and survey excellence."
Similarly, a draft of our mission statement displays parallels to what Ohio State has placed on its university website as follows:
CHRR is dedicated to:
Facilitating the creation and discovery of knowledge that improves the well-being of our local, state, regional, national, global communities.
Supporting education, training, technical development, experiential learning, and access to data for students, researchers, and community.
Ensuring that research is conducted with the full range of human experience.
Fostering a culture of engagement through the delivery of research services to local, state, regional, and national stakeholders. We understand that diversity and inclusion are essential components of our excellence.
While this mission statement is not yet at a "ready for prime time" level, it certainly provides us with a useful starting point for further discussion. The Leadership Team will continue this drafting process by comparing the university's "Values, Principles, and Behaviors" with what we know about the past and present work conducted by CHRR. All of this will be completed in readiness for our fourth and final extended meeting with Jeff Agnoli, Senior Liaison in The Ohio State University Office of Corporate Partnerships, which will serve as a capstone to all the Strategic Doing/Strategic Planning work that has been accomplished over the past year.
Things You Might Want to Know
Program Review of the American Population Panel
In partnership with Dr. Ryan King, Divisional Dean of Social and Behavioral Sciences within the College of Arts and Sciences at The Ohio State University, CHRR has launched a program review of the American Population Panel (APP) initiative. The APP is a resource that has been used to help researchers target various population subgroups and match potential participants to their studies. Since 2018, over 50 research projects have used the APP to collect data on a range of health and social science issues, resulting in one scholarly book and over a dozen journal articles.
In the coming weeks, I will be reaching out to various internal and external stakeholders to capture important information about the benefits of using the APP. I also will be soliciting advice about how to increase future faculty involvement in the APP (both as researchers and potential intellectual leaders).
Finally, I will be asking questions designed to generate information about potential sources of extramural funding that will help defray the costs associated with maintaining the APP. Relatedly, Brittany Poast (CHRR Business Operations Manager) and John Blust (ASC Budgeting Senior Analyst) will be working together to examine the APP's fiscal side in greater detail. The projected timeline for completion of the stakeholder and fiscal review is October 15, 2023. Our aim is to better understand how we can support the long-term growth of the APP as a research service offered through CHRR.
Summer Student Internships at CHRR
During the summer (June 5 to Aug. 9, 2023), CHRR had the pleasure of hosting a high school intern, Adam Rehan, as a part of the Ohio State Youth and Activities Program. Adam, a rising senior from Columbus Academy, worked as a web technical assistant under Laura Rusnak's supervision to lay the groundwork for the future migration of the American Population Panel website to a Drupal-based system. This migration will help content editors make timely updates with less reliance on the Software team. During his time with us, Adam gained knowledge on research ethics and compliance through CITI training and was able to develop his skills in web development, including building adaptable content modules in Drupal, ui/ux, and accessibility.
On a side note, Laura had to set up the internship through the Youth Program because Adam was under 18 years of age. If anyone is interested about that process, you can reach out to Laura directly to learn more.
---