August 15, 2022
From the CHRR Director's Desk Issue #4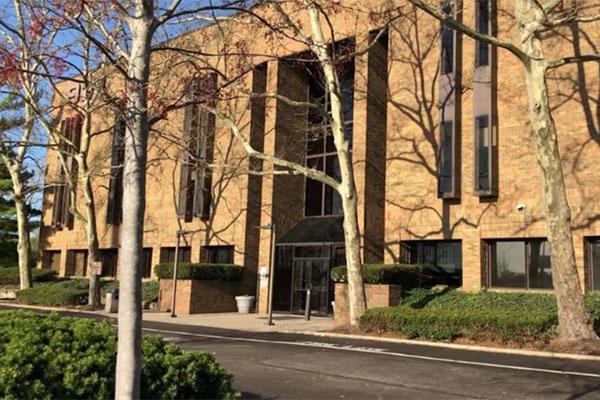 By Stephen M. Gavazzi, Ph.D.
The Latest News, Views, and Announcements
What's New at CHRR
In some ways, I find it hard to believe I have been on duty as CHRR's fulltime director for three full months now. In other ways (especially because of my term as interim director), it feels like I have been here for a much longer time.
In much of the business world, the three-month mark is used as a reflection point on new leadership positions (see for example the excellent book on this topic entitled The First 90 Days: Critical Success Strategies for New Leaders at All Levels written by Michael Watkins). Sounding a similar note, I have been working with my OSU Organizational and Leadership Effectiveness Consultant, Erica Jonak, to launch a process of my leadership activities to date that often is labeled as a "360-degree review".
I see this 360 review as a continuous performance management strategy that will be generated from the perceptions of various individuals with whom I interact as the CHRR Director. To make this work most efficiently, several CHRR employees – including members of the CHRR Leadership Team and their direct reports – will be invited to participate in this process. Email requests to respond to a brief survey will be sent out over the course of the next several weeks.
If asked, I hope that you will be willing to participate, and to provide honest and straightforward feedback. I was truly fortunate to have had the experience of a 360 review at the beginning of my first and second terms as Dean and Director of the Ohio State Mansfield campus, and cannot imagine not taking the opportunity to do the same thing here!
CHRR's Leadership Team
The CHRR Leadership Team has been quite busy on several important issues. First and foremost, most of you already know that we have been working with the College of Arts & Sciences to extend our flexible work arrangements. In tandem, we have been cataloguing the number of people who are fully remote, working under a hybrid plan, or working primarily from their CHRR offices.
As a result, we now understand that just over 40 percent (24 out of 57) of our offices are not being used at present. Given the fact that we just signed a new five-year lease here at 921 Chatham Lane, we have started to explore opportunities to utilize those open offices and thus reduce the negative financial impact of that unused space. One set of possibilities is related to the development of closer partnerships with various units (centers, research labs, etc.) within The Ohio State University. In an ideal world, those units would share some overlapping interest areas with CHRR, including the need for a high security data environment and/or assistance with Big Data projects. Other options could include collaborations with various externally affiliated entities that would also have similar research requirements.
We are adopting a go-slow approach to make certain that any such CHRR-located partnerships would represent true win-win relationships for all involved. While personnel from Arts & Sciences central administration are lending assistance with these exploratory discussions, I certainly would welcome inquiries from readers of this newsletter as well!
Things You Might Want to Know
The Ohio Gambling Survey Project Officially Launched
In Issue #1, I reported that we had received preliminary indications that the Ohio Department of Mental Health and Addiction Services (ODMAS) had selected CHRR to do the third round of the Ohio Gambling Survey. The contract is now signed, so we can officially celebrate a renewed partnership with ODMAS!
As a reminder, this project aims to collect data from approximately 15,000 interviews, all before the whole project ends in June of 2023. Hence, you are going to be witnessing a whirlwind of activities amongst CHRR staff, with leadership from Randy Olsen and Canada Keck.
1994-1862 Land-Grant University Partnerships Website Up and Running
In Issue #2, several scholarship activities were reported that surrounded my work on the historic and contemporary relationships between The Ohio State University and Native American Tribal Nations whose land was taken and sold in service to the establishment of our university. Additionally, two grants that I received–one from the National Institute for Food and Agriculture (NIFA is part of USDA) and one from the North Central Regional Center for Rural Development (NCRCRD) – also were discussed in terms of their supporting work designed to capture comprehensive information on past and present partnerships between 1994 Tribal Colleges and other primarily white-serving land-grant institutions such as Ohio State.
Over the last two months, our Special Projects Team has been working to create a strong internet presence for the Land-Grant University Partnerships project that has been developed through the funding mentioned above. I wanted to give a special shout-out to Laura Rusnak for the amazing work she has done in designing the website and related logo for this project, which you can see here: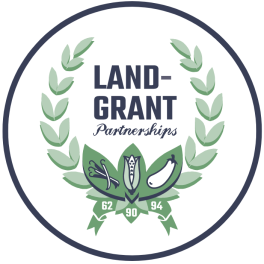 ---