June 21, 2022
From the CHRR Director's Desk, Issue #1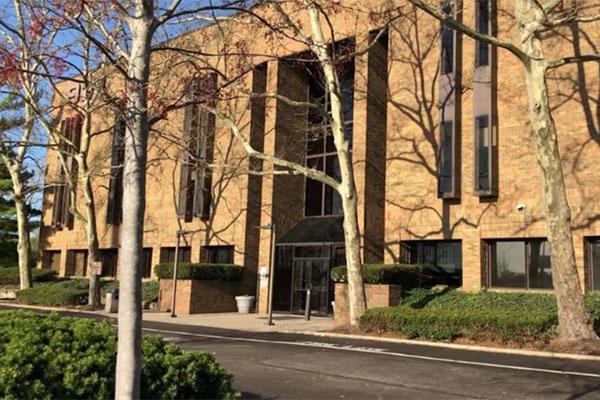 By Stephen M. Gavazzi, Ph.D.
Originally published: May 16, 2022
The Latest News, Views, and Announcements
What's New at CHRR
Today is my first day as CHRR's newest fulltime Director, following an 8-months stint in the interim role. I am honored to have been asked to step into this position, to say the least. As well, I am both delighted and reassured to have my immediate predecessor, Elizabeth Cooksey, and my past predecessor, Randy Olsen, on hand to provide ongoing advice and consultation. They also will prove to be valuable colleagues and collaborators, as you will see below.
Members of my Leadership Team, who you will read more about in the next section, suggested that I find a way to keep staff and stakeholders up to date on activities involving and surrounding the CHRR. I have settled on a newsletter format and will plan on composing a monthly issue for the time being. I hope you find this communication device to be of some benefit in keeping up with all things related to the work of CHRR.
Given the popularity of last week's luncheon that was coupled with our annual security training (and with fingers crossed that our second luncheon this week will be similarly enjoyable), I expect to host other in-person events that will continue to strengthen the sense of community at CHRR. Stay tuned for more information on our next gathering!
CHRR's Leadership Team
One of the things that was most attractive about accepting the fulltime Director position at CHRR was the strong leadership team that already was in place.
There are three main "buckets" of projects that represent the work of the CHRR, and the leadership flows accordingly. In our biweekly leadership team meetings, Amanda Roose and Rosella Gardecki represent all things related to the National Longitudinal Surveys (NLS) and our work for the Bureau of Labor Statistics (BLS), Lisa Nielsen serves as the point person for the Ohio Longitudinal Data Archive (OLDA), and Jen Hoffman represents all other special projects, including most prominently the American Population Panel (APP) initiative. Additionally, the foundation of all CHRR projects is our IT department, led by Nick Ramser.
Missing for the moment is fulltime leadership on the business and finance side of things. While we were sad to say goodbye to Tonia Gibson last month, we are excited about the pool of candidates who have applied to become our new Business Operations Manager. We also are fortunate to have Jeanne Bapst, the Senior Business Operations Manager for the Chemistry Department, serving as our interim fiscal officer. In addition to overseeing day-to-day operations surrounding financial and HR concerns, one of Jeanne's primary tasks is to provide ongoing assistance to the CHRR leadership team on core budget issues. We will be working towards a more streamlined system for tracking revenues and expenses that eventually will yield a dashboard for individual projects as well as the overall CHRR budget picture.
We also are fortunate to have access to Josh Hawley, who retains the title of Associate Director at the CHRR through his administration of the OLDA project. Josh also is the Director of the Ohio Education Research Center (OERC), located in the John Glenn College of Public Affairs. Plans are underway to take advantage of a recent strategic planning process at OERC that was led by Josh as we begin to organize our own initial strategic planning efforts for CHRR.
Finally, it is important to recognize the collaborative leadership model that exists between CHRR and the College of Arts and Sciences (ASC). Ryan King, Dean for Social and Behavioral Sciences, is not only my boss, but also is a vital thought partner on all current and future planning efforts surrounding CHRR. We also are fortunate that David Horn, the interim and incoming new Dean of ASC (and Ryan King's boss, for those of you keeping score) is a strong supporter of the CHRR and will provide significant input on an as-needed basis.
Things You Might Want to Know
New Project in the Works!
Last week, we learned that the Ohio Department of Mental Health and Addiction Services (OhioMHAS) had selected CHRR to do the third round of the Ohio Gambling Survey. A huge amount of work was done by Randy Olsen and Elizabeth Cooksey on the application, with substantial assistance from Amanda Roose as well. I was a fly on the wall as the submission was being readied, and it was quite a learning experience for me in terms of getting a solid glimpse of what we are capable of undertaking here at CHRR. We really have assembled an extraordinary team of experts who bring an amazing set of skills to the table on projects like this.
This project aims to collect about 15,000 interviews in total, all before the whole project ends in June of 2023. While we do not yet have all the official paperwork done, this is quite an aggressive timeline. Hence, Randy will be reaching out and meeting with some CHRR staff starting as early as this week. For those of you knowledgeable about past CHRR projects involving telephone interviewing, you will be pleased to know that we will be working with ITM Marketing in Coshocton on this aspect of the project. An innovative aspect of the proposal submitted by CHRR was the use of a large marketing database to target respondents that is similar in form to those used by contemporary telemarketers and direct mailing organizations. These sorts of databases allow users to avoid sending "Occupant" mailings or otherwise making cold calls to a phone number. In addition, this approach will support sample weighting and non-response adjustments to the final set of interviews. All in all, this represents another great project that sits firmly inside the wheelhouse of CHRR!
Strengthening Our Partnerships
From the moment I accepted the CHRR Director position, I have been overwhelmed with supportive notes from dear friends, some of whom occupy various leadership positions both at Ohio State and at other universities around the country. Inevitably, various new opportunities will arise to create collaborative relationships with these individuals and the departments, colleges, and units they represent.
At the same time, there are many centers within ASC that also will prove to be great partners on mutually beneficial initiatives. I wish to mention three contacts I have had within the college already, in the order that I met with these individuals.
My first discussion was with Paul Bellair, who directs the Criminal Justice Research Center (CJRC). Paul and I share overlapping scholarship pursuits regarding juvenile justice matters, so our conversation touched on both personal and center-based interests. We have several projects in mind that could bring our centers together in short order.
The second discussion I had was with Michael Neblo, the Director of the Institute for Democratic Engagement and Accountability (IDEA). Michael has provided great support to me in my previous scholarship efforts, including his consultation on political affiliation survey items that I used in the APP survey leading up to my latest book (What's Public About Public Higher Ed?). As we both are supporters of the APP's use in scholarship, we have initiated a discussion about a joint project that could take some of Michael's IDEA-inspired work to the next level. Special thanks as well to Amy Lee, IDEA's Associate Director, for participating in these early discussions.
Third, I was grateful to meet Sarah Hayford, the Director of the Institute for Population Research (IPR). While I have been a longtime IPR faculty affiliate, I had not had the pleasure of meeting Sarah until very recently. Fortunately, we are of the same mind regarding the need for greater IPR-CHRR collaboration. Sarah has generously offered space within the IPR seminar series for CHRR personnel to make presentations on our NLS, OLDA, and APP initiatives. We also have initiated a conversation about the possibility of CHRR staff members providing consultation to IPR faculty members on an ad hoc basis.
In all three cases, I invite you to stay tuned to this newsletter for more information about how these initial conversations ultimately will prove to be the beginning of many activities designed to strengthen our internal partnerships will fellow ASC centers and institutes.
---
---