October 16, 2023
From the CHRR Director's Desk Issue #18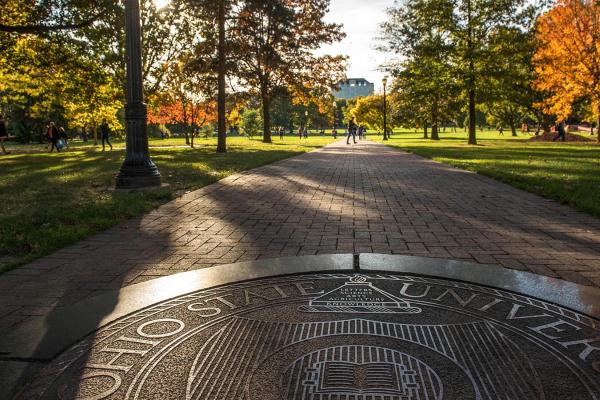 By Stephen M. Gavazzi, Ph.D.
The Latest News, Views, and Announcements
What's New at CHRR
I am excited to announce that we have a new addition to our CHRR family. Clare Jellick is joining us as a Marketing and Communications Specialist. She holds degrees in both Graphic Design and Journalism and brings with her several years of experience in design and communication. Clare has previously worked as a Senior Art Director and creative strategist, successfully developing campaigns for various stakeholders, including Fortune 50 clients. Clare expressed her enthusiasm about joining CHRR as an opportunity to further grow as a creative professional and researcher, while contributing to meaningful work.
I am also pleased to announce that the Ohio Education Research Center (OERC) has a new staff person, Sean Quigley, who will maintain a presence at CHRR in addition to his office in Page Hall. Sean will be working as a Data Governance Manager, largely coordinating data work with state government. Sean, who is an Ohio State alum, most recently worked for the Ohio Department of Health. He has worked in IT roles for several other colleges at Ohio State, as well as holding previous positions at Battelle and in the Federal government. Sean has stated that he has a passion for working with data and people in support of research that informs decision-making and public policy improvement. For this reason, and given his love of OSU, he has noted that he is excited to start supporting the important work of Glenn-OERC/CHRR.
Save the Dates
The are two important dates that I would ask all CHRR team members to save on their calendars.
First, I will be hosting my first-ever Virtual Town Hall on Wednesday, November 15th from 1-2pm. Among other things, we will be discussing how to build community among team members who are working as fully remote, hybrid, and in-person situations, as well as soliciting feedback on the mission, vision, and values statements that have been circulated in previous issues of this newsletter.
Second, we will be holding our annual Winter Holiday Party on Friday, December 15th from 1-3pm. More details about the festivities will be forthcoming.
CHRR's Leadership Team
CHRR Leadership Team members have decided to put our 30/30 Strategic Doing meetings on hiatus for the time being. Members expressed their belief that the work that had been accomplished on all four strategic opportunities warranted a break from the monthly update meetings.
In other Leadership Team news, I wish to highlight information previously sent out by Brittany Poast about the LinkedIn Learning resources that are now available to Ohio State employees and students. LinkedIn Learning (formerly called Lynda.com) is an online learning site for just about ANY topic you can think of from a workplace perspective. It is a free educational resource that provides learning experiences mainly through short video courses. Each lesson in a course is typically 2-5 minutes long, which allows for self-paced learning in relatively short spurts of time. As Brittany noted in an earlier email on LinkedIn Learning, this is a great resource for professional development, personal development, or just to expand your knowledge on a subject you've always wanted to know more about!

This link on the Ohio State Human Resources website will get you started: https://hr.osu.edu/services/development-resources/linkedin-learning/
Things You Might Want to Know
Great Success for the Land-Grant Partners Summit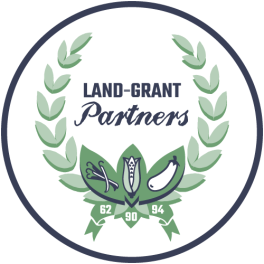 The Land-Grant Partners Summit took place in Denver, Colorado this past weekend (October 12-13th) and, according to various sources, ended up exceeding all expectations. Huge credit for the success of this event goes to Brian Snyder, who has been serving as CHRR's Strategic Partnerships Manager for this initiative. Over 50 participants were in attendance, mostly representing 1994 Tribal Colleges and 1862 Land-Grant Universities. The Summit centered on Strategic Doing activities that were led by Ohio State's Jeff Agnoli, who readers of this newsletter will recognize as having performed similar duties for CHRR. A more comprehensive description of this event will be forthcoming and available on the Land-Grant Partners website.
---