July 17, 2023
From the CHRR Director's Desk Issue #15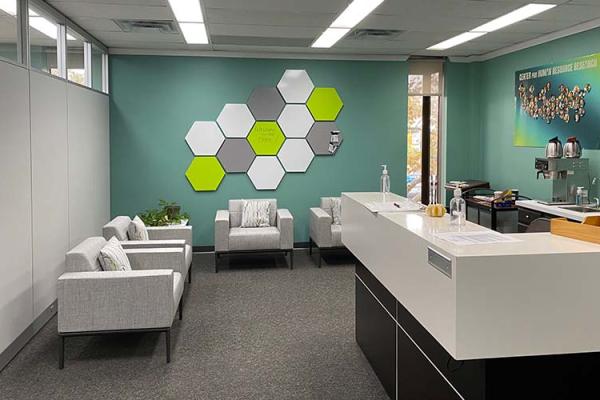 By Stephen M. Gavazzi, Ph.D.
The Latest News, Views, and Announcements
What's New at CHRR
This month we say goodbye to Dr. Ji-Young Lim, who joined CHRR last August as a J-1 Visiting Scholar for the 2022-2023 academic year. Dr. Lim had a very productive year! Among other things, this included her involvement as a co-author in the second edition of Families with Adolescents: Bridging the Gaps Between Theory, Research, and Practice, which will be published in 2024 by Springer Press.
Dr. Lim will return to her work as a professor in the Department of Child and Family Studies at Kyungpook National University in South Korea after a brief vacation stay in Hawaii. Best of luck and safe travels, Dr. Lim!
CHRR's Leadership Team
On Monday, July 10th the Strategic Doing/Strategic Planning Team met for the third time with Jeff Agnoli, Senior Liaison in The Ohio State University Office of Corporate Partnerships. After a report on our progress regarding the four initial Strategic Opportunities we generated approximately 9 months ago, we reviewed the fruits of our labors concerning the two Town Hall meetings that were held this past June. There was great excitement about how engaged and involved CHRR employees became in discussions about additional strategic opportunities, many of which can be used to expand our existing efforts. This is especially true in terms of the creation of Maker Spaces, which will begin to unfold with a center-wide survey about our collective skill sets in the not-too-distant future. Our four-hour meeting with Jeff concluded with some initial values clarification work, which will serve as an entry point for forthcoming discussions about mission and vision statements.
Things You Might Want to Know
Governor DeWine's Budget Includes Funding for SOAR Initiative
The 2024-2025 State of Ohio Budget signed into law on July 5th included funding for the "State of Ohio Action for Resiliency (SOAR) Network." Quoting Governor DeWine's own words:
"This effort will harness the talent of our citizens to deploy a first-of-its-kind, comprehensive, multi-year research study that includes Ohioans from ALL regions of our state. This, and other research opportunities, will help us launch new discoveries about the brain and about resilience. It will help us understand the unique nature of mental health issues across Ohio's urban, suburban, rural, and Appalachian communities to better determine which interventions work best in our many diverse communities."
CHRR is proud to play a central role in the survey and data management components of the research initiative surrounding the SOAR Network. An extra point of pride: the framework for SOAR is built in part on CHRR's highly successful work on the Ohio Gambling Survey. Much more information about this exciting initiative will be forthcoming in the very near future!
---