September 19, 2022
From the CHRR Director's Desk Issue #5
Image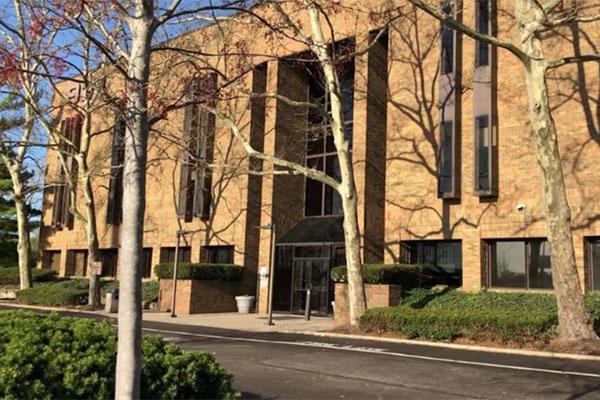 Description
By Stephen M. Gavazzi, Ph.D.
The Latest News, Views, and Announcements
What's New at CHRR
We are pleased to welcome our newest CHRR staff member – Dr. Ji-Young Lim – who joins the CHRR as a J-1 Visiting Scholar for the 2022-2023 academic year. Dr. Lim received her doctorate in Human Development and Family Science from The Ohio State University in 2006 (I was her major advisor) with a specialization in Quantitative Psychology. Upon graduation, she spent three years working as an Assistant Professor in the Department of Family Studies and Social Work at Miami University of Ohio before returning to her native Korea.
Presently, Dr. Lim is a professor in the Department of Child and Family Studies at Kyungpook National University in South Korea. For the past 13 years, she has served as the department chair, KNU Language Education Center director, and KNU International Affairs vice dean. Beyond this administrative work, she loves to use various quantitative research methods to study children and adolescents in diverse families. She has published more than 100 papers in peer-reviewed journals over the past 16 years. Also, she was the editor-in-chief of Family and Environment Research, the top-ranked journal in the field of Human Ecology in Korea.
Ji-Young is thrilled to have returned with her family to Ohio, which she considers her second home. Presently, she lives in Dublin with her husband, a J-1 Visiting Scholar in the Economics department at Ohio State, and their son, Joshua. She hopes to further grow her scholarship in a variety of ways during her year-long stay with us. Among other things, she will join me as a co-author for the second edition of Families with Adolescents: Bridging the Gaps Between Theory, Research, and Practice, which will be published in 2023 by Springer Press.
CHRR's Leadership Team
Over the past several weeks, the CHRR Leadership Team has been focused on brainstorming various questions that can be used during our new quarterly check-ins with CHRR employees. In brief, the quarterly check-ins are designed to be a mechanism for supervisors and their direct reports to touch base in more regular fashion on issues surrounding professional growth and innovation. Because the check-in meetings are meant to be collegial in tone, I am hoping that supervisors and their direct reports will generate fresh ideas about how they can–in partnership with one another–advance the spirit of creativity and community within the CHRR.
Things You Might Want to Know
The NLS and APP Represented at Two Major Conferences
As many friends and colleagues familiar with the National Longitudinal Surveys (NLS) already know, our very own Steve McClaskie is a bit of a rock star when it comes to his role as our NLS user services guru. Information given to me by a well-placed source indicates that people turn up just to meet him in person at various conference sites! This year, Steve was hard at work meeting his fans at both the 2022 Population Association of America (PAA) conference in Atlanta back in May and, more recently, at the 2022 American Sociological Association (ASA) conference this past August in Los Angeles. Typically, CHRR hosts booths that promote use of both the NLS and the American Population Panel (APP) at the same conference site, and Steve plays a critical role in setting up, hosting, and breaking down our displays.
Institute for Population Research Focuses on American Population Panel
I am grateful to Elizabeth Cooksey and Jen Hoffman for their recent presentation on the American Population Panel (APP) as part of the workshop series hosted by the Institute for Population Research. Speaking on September 6th in Townshend Hall, these presenters provided a packed audience with a broad and deep discussion of the APP and its relevance to researchers. The take home message was clear: compared to traditional sampling methods, the APP offers researchers a cost-effective way to access respondents, while utilizing CHRR's expertise and services.
Elizabeth and Jen also provided the audience with a preview of exciting new research projects that are using the APP. Here at Ohio State, this includes:
A sexual and gender minorities survey being conducted by Human Sciences' Allen Mallory and Autumn Bermea along with Sociology's Rin Reczek
A study connecting voters to their congressional representatives being directed by Political Science faculty members Michael Neblo and William Minozzi along with Amy Lee from the Institute for Democratic Engagement and Accountability (IDEA)
A traumatic brain injury study being led by John Corrigan from the College of Medicine
A ketogenic diet study being conducted by Audra Hanners (Nursing) and Cathy Saenz (Human Sciences)
On the national scene, new APP projects include:
A fatherhood survey being conducted by Kevin Shafer (Brigham Young University)
A survey on suicide bereavement led by William Fiegelman (Nassau Community College) and Julie Cerel (University of Kentucky)
A pilot study on singlehood being directed by Wendy Manning (Bowling Green State University) and Karen Guzzo (UNC-Chapel Hill)
Clearly, our Special Projects Team members are plenty busy these days!
---