October 17, 2022
From the CHRR Director's Desk Issue #6
Image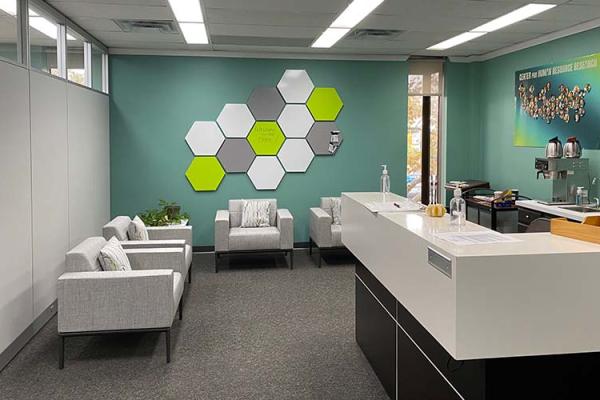 Description
By Stephen M. Gavazzi, Ph.D.
The Latest News, Views, and Announcements
What's New at CHRR
We were pleased to host Ohio State's new provost, Melissa L. Gilliam, MD, for an on-site tour and visit with the CHRR Leadership Team on September 30th. A scholar who has extensively studied issues surrounding adolescent health and education, Provost Gilliam was particularly impressed with the fact that the National Longitudinal Studies of Youth (NLSY79 and NLSY97) were housed at the CHRR. That said, she also took lots of notes about the Ohio Longitudinal Data Archive (OLDA) and American Population Panel (APP) program areas also contained within our center. It was a distinct pleasure to listen to Provost Gilliam as she brainstormed seemingly endless ideas about how to get more graduate and undergraduate students involved in CHRR activities, leading to even more suggestions about increased faculty involvement as well. We were doubly delighted to have Ryan King, Divisional Dean of Social and Behavioral Sciences within the College of Arts and Sciences, on hand as a co-host for the provost's visit. This was Dr. King's first visit to CHRR since the renovation, and he was very impressed with the quality and quantity of our space at 921 Chatham Lane.
CHRR's Leadership Team
The first quarterly check-ins have now come and gone, and CHRR Leadership Team members have reported very positive initial results. In brief, this new process for supervisors and direct reports to touch base on issues surrounding professional growth and innovation seems to have generated many informative insights. Several themes have emerged from the recounting of these conversations. For example, there were numerous instances where CHRR employees both recognized the fact that some of their talents and skills were not being utilized and expressed their excitement about the possibility of taking on new responsibilities that would allow their potential to be more fully realized. Others expressed the opinion that their energies could be more usefully applied to training the next generation of CHRR employees, and important component of succession planning. And for NLS-focused team members, various accommodations related to the impending new cohort seemed to have garnered much of the attention.
The challenge for CHRR supervisors and employees at this point will be to follow up on these initial brainstorming sessions and carrying this positive vibe into the next round of quarterly check-ins in January 2023.
Things You Might Want to Know
Tian Lou Presents at the Columbus Metropolitan Club
Tian Lou recently spoke at a Columbus Metropolitan Club event as part of a panel of local workforce experts. Much of her discussion was based on work she has done with the Ohio Longitudinal Data Archive (OLDA). The YouTube video of the panel discussion can be found here:
https://columbusmetroclub.org/event/the-state-of-the-workforce-report/
Gavazzi Presents at Ohio State Racial Justice Symposium
Last week, I presented information at the Ohio State Racial Justice Symposium on behalf of the Stepping Out & Stepping Up research team regarding our work on truth and reconciliation efforts with dispossessed Native American Tribes. The full symposium agenda can be found here:
---